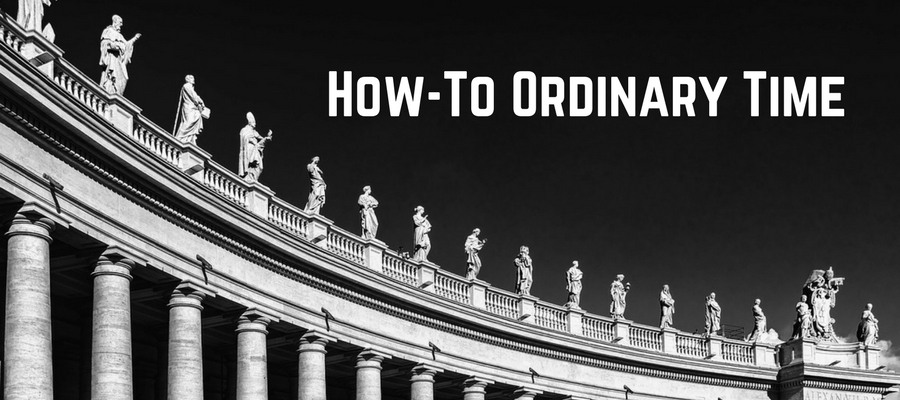 S2 Ep6 How-to Ordinary Time: Make it Extraordinary
Podcast: Play in new window | Download
Subscribe: iTunes | Android | RSS
Ordinary Time – there's nothing going on, right? Wrong. Ordinary time has some amazing opportunities for us to grow in our faith. On today's episode, Kevin and Lisa share three ways the Church invites us to live our Catholic faith and culture during the season of Ordinary Time. Why does it matter? Becuase something is defining how we live. Is it the Church or the world?
SHOWNOTES
French Republican Calendar – it's crazy!
Monthly Devotions of the Church
CatholicCulture.org -Lisa's favorite site for liturgical living
Quotes from this Episode
"Green is for the growing time." – Catechesis of the Good Shepherd
"What is a Weekend?"– Dowager, Downton Abbey
Hacks and Highlights
Perpetual Adoration live stream: Aquinas Chapel Cam (Thanks Becky Deav!)
The Go Forth Podcast with Becky and Heather
Send your hacks to us at hello@madetomagnify.com
Additional Links
How-to Lent: Resolution Revolution
Connect with us!
Kevin: Twitter
Lisa: Twitter | Instagram | Facebook