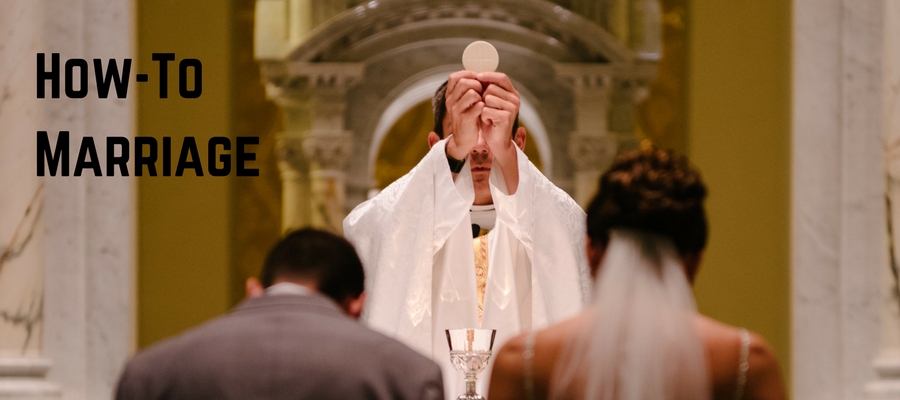 S2 Ep9 How-to Marriage: What we Wish we had Known
Podcast: Play in new window | Download
Subscribe: iTunes | Android | RSS
Marriage. One of God's greatest gifts and, if we're honest, one of the greatest opportunities for growth in holiness. For many, expectations can make or break a marriage. In our over-idealized world, it's easy to expect perfection and continual bliss, but that's not always the reality. In today's episode, Kevin and Lisa be talking about four things we wish everyone knew about marriage. (Including some talk on the birds and the bees, so if you have little ones, this might not be the episode to play in the car.)
From loneliness in marriage to the debate about "the one," this episode will give some real talk on what it's like to practically live this vocation today. Plus, Kevin and Lisa have a hack to keep your faith when times are tough and they highlight a non-Catholic YouTube channel that you need to subscribe to.
SHOWNOTES
Send us your questions for our upcoming Q and A episode!
Email: hello[at]madetomagnify[dot]com
We failed to mention this in the episode, but we love the Beloved Series by the Augustine Institute (also on FORMED.org). Note: We might be a bit biased because our story is in it. The series is great for marriage prep and for marriage enrichment.
Hacks and Highlights
P90x Sketch (Look for the priest!)
Train Robbery Sketch (Look for the nuns!)
Connect with us!
Kevin: Twitter
Lisa: Twitter | Instagram | Facebook