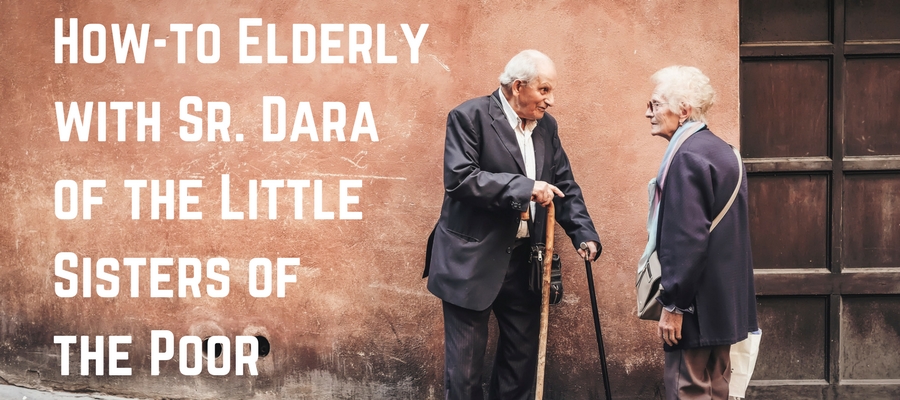 S2 Ep11 How-to Elderly with Sr. Dara of the Little Sisters of the Poor
Podcast: Play in new window | Download
Subscribe: iTunes | Android | RSS
What do the elderly have to offer to the world? More than you might think. On the podcast today Lisa interviews her college friend, Sr. Dara Catherine of the Little Sisters of the Poor. For the last decade, Sr. Dara has spent her days serving the elderly and today she shares her wisdom and experiences on the podcast.
On this episode, we talk about what's been going on with the Little Sisters and the HHS mandate, as well as four things Sr. Dara wishes everybody knew about the elderly. We also have a holy water hack for you and a highlight that makes for an easy way to do a corporal work of mercy.
SHOWNOTES
Website: Little Sisters of the Poor 
Video: President Trump calls up the Little Sisters
Connect with us!
Kevin: Twitter
Lisa: Twitter | Instagram | Facebook
Email: hello[at]madetomagnify[dot]com
Photo by Cristina Gottardi on Unsplash