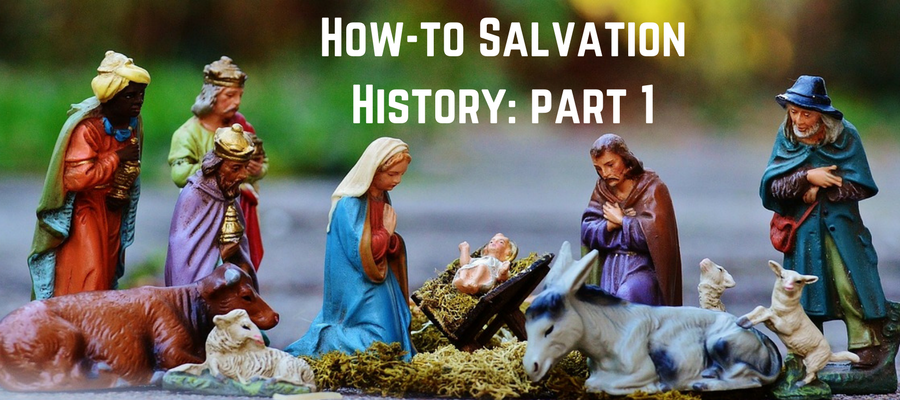 S3 Ep3: How-to Salvation History: Part 1
Podcast: Play in new window | Download
Subscribe: iTunes | Android | RSS
Advent is a time of preparation… a time to think about the past and why God needed to send us a Savior. On the podcast today, Kevin and Lisa will begin part one of a three-part series on Salvation History for an adult version of the Jesse Tree.
To begin the series, Kevin and Lisa will be discussing most of Genesis as they look at the lives Adam, Noah, and Abraham and learn how they paved the way for a Savior. Along the way their lessons will be applied to our own lives today.
SHOWNOTES
Listener Angie's Catholic Jewelry Shop: www.littlecharmers.net or Etsy Store
Free shipping* on all items through December 10th.  Use code ADVENT (all caps)
*We accidentally said that the code was for 10% off, but free shipping will likely save you even more overall!
Saint Quotes To Live By
"I do not want to be a saint by halves. I am not afraid to suffer for you. I only fear one thing – that I should keep my own will." St. Therese of Lisieux
Connect with us!
Lisa: Twitter | Instagram | Facebook
Email: hello[at]madetomagnify[dot]com