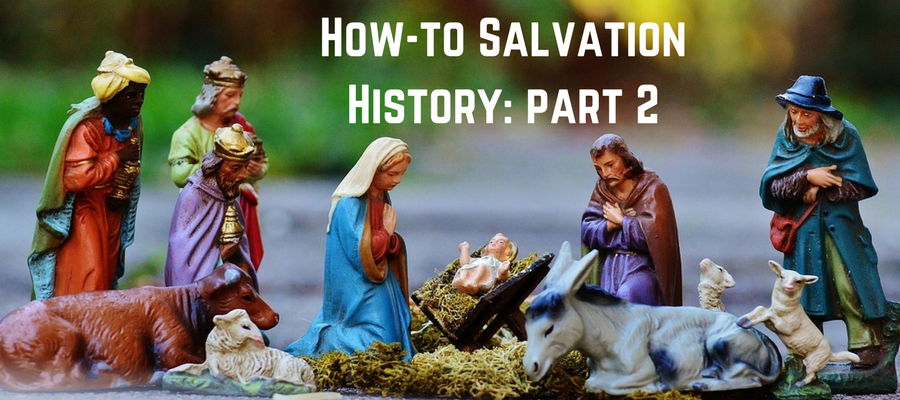 S3 Ep4: How-to Salvation History: Part 2
Podcast: Play in new window | Download
Subscribe: iTunes | Android | RSS
The Adult Jesse Tree Continues… On the podcast today, Kevin and Lisa give you part two of a three-part series on Salvation History.
In this show, Kevin and Lisa will be discussing Jacob, Joseph, Moses, and David and how they played crucial roles in carrying God's plan forward. As we try to grow closer to Jesus this Advent, our study of the Old Testament can help us understand why Jesus had to come in the first place.
SHOWNOTES
Join the Cotter's support team! https://www.focus.org/missionaries/kevin-cotter
Remember, your contributions are tax-deductible and not only does your tithe help support the podcast, it also helps support FOCUS!
Saint Quotes To Live By
"Ignorance of Scripture is ignorance of Christ" St. Jerome
Connect with us!
Lisa: Twitter | Instagram | Facebook
Email: hello[at]madetomagnify[dot]com