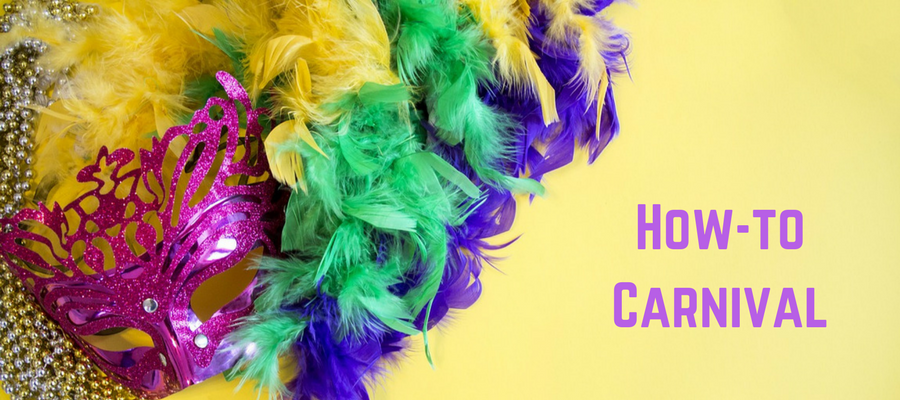 S3 Ep8: How-to Carnival with Mallory Smyth
Podcast: Play in new window | Download
Subscribe: iTunes | Android | RSS
Christmas is over, Lent begins in just one month, and right now we find ourselves in the season of Ordinary Time. However, this isn't any ordinary, Ordinary Time. Traditionally in the Catholic Church, this time is known as Carnival Season. But what exactly is Carvnival Season and what does it have to do with the liturgical year? On the podcast today Lisa interviews Louisiana native, Mallory Smyth, on the Catholic roots of Carnival and how we can use it as a time to prepare for Lent.
SHOWNOTES
Connect with Mallory: Twitter | Instagram
Find out more about Endow
Join Mallory and Lisa at the Legacy Conferences!
Quotes from this Episode
"Carnival remains festive only where Ash Wednesday still exists. To eliminate Ash Wednesday is to eliminate the Carnival itself." – Josef Pieper
"Carnival is most obviously the season for parties and family get-togethers…with the avowed intention of having that good time together. Carnival is the time to be social, to give and to receive invitations for special parties. It is the time to celebrate as a parish group…" – Maria Von Trapp
Saint Quotes To Live By
"To a great extent, the level of any civilization is the level of its womanhood. When a man loves a woman, he has to become worthy of her. The higher her virtue, the more noble her character, the more devoted she is to truth, justice, and goodness, the more a man has to aspire to be worthy of her. The history of civilization could actually be written in terms of the level of its women." – Venerable Archbishop Fulton Sheen
Connect with us!
Lisa: Twitter | Instagram | Facebook
Email: hello[at]madetomagnify[dot]com