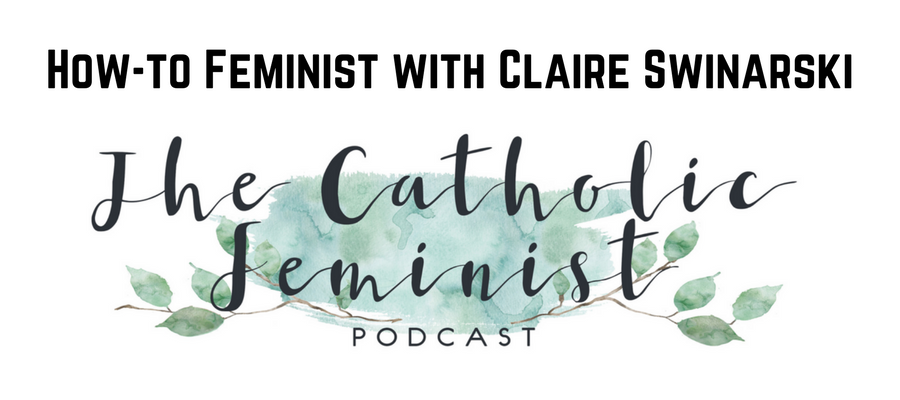 S3 Ep10: How-to Feminism with Claire Swinarski
Podcast: Play in new window | Download
Subscribe: iTunes | Android | RSS
Feminism. For many, fewer words bring up positive or negative stereotypes and emotions. Does feminism have anything to do with Catholicism? Would Jesus consider himself to be a feminist? Should all women be feminists?
On the podcast today Lisa interviews Claire Swinarski, host of The Catholic Feminist podcast who, spoiler alert, says yes, all women should be feminists, but perhaps not exactly the stereotypical kind you might be thinking of. Join us as Claire and Lisa discuss 5 truths about feminism that every Catholic should consider.
SHOWNOTES
Connect with Claire: Instagram | Facebook | The Catholic Feminist Podcast
5 Pro-Life Answers to Pro-Choice Questions
More about Abby Johnson
How-to Challenge: Read JP II's On the Dignity and Vocation of Women (and Letter to Women)
Saint Quotes To Live By
"The world… doesn't simply need what we have. It needs what we are." – St. Edith Stein
Connect with us!
Lisa: Twitter | Instagram | Facebook
Email: hello[at]madetomagnify[dot]com