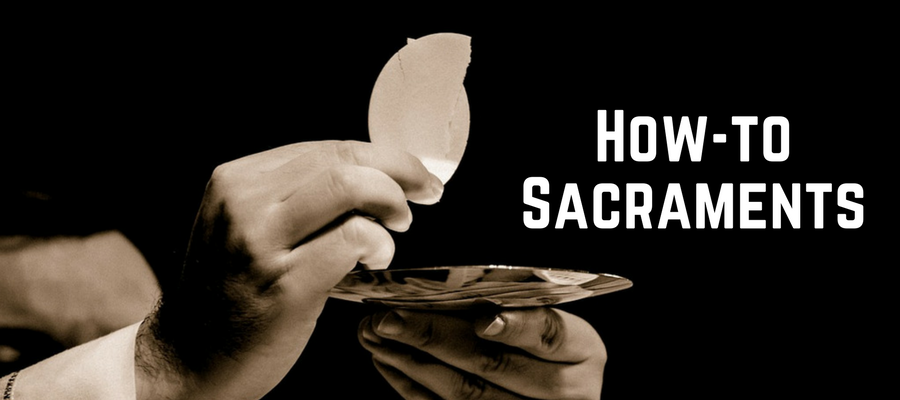 S3 Ep20: How-to Sacraments
Podcast: Play in new window | Download
Subscribe: iTunes | Android | RSS
It's that time of year… Sacraments! Weddings, Confirmations, First Communions and more. Sacraments connect us to Christ and receiving one is a highlight for any Catholics. How can we learn more about these amazing gifts?
On today's episode, hosts Kevin and Lisa give you 6 things that you might not know about Sacraments. Along the way, we'll talk about how Kevin is trying to be like Chip Gaines and what Lisa is making for our son's Confirmation and First Communion.
SHOWNOTES
Liturgical food website: catholiccuisine.blogspot.com
Presence Live Event with Lisa, Dr. Tim Gray, and Chris Stefanick (Wednesday, May 2nd 8:00 PM EST)
Fill out our How-to Catholic Survey and you could win $20.00 to Amazon!
Saint Quotes To Live By
To live is to change, and to be perfect is to have changed often. – Bl. John Henry Newman
Connect with us!
Lisa: Twitter | Instagram | Facebook
Email: hello[at]madetomagnify[dot]com