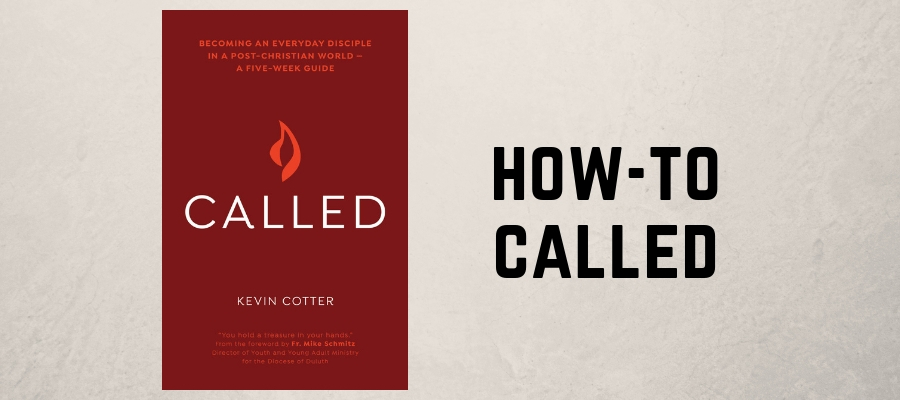 S4 Ep14: How-to Called
Podcast: Play in new window | Download
Subscribe: iTunes | Android | RSS
Our Church calls each baptized Catholic to share the faith, but what if you don't know how? Where would you start? And what would the end goal be? These are the questions that Kevin answers in his new book, Called: Becoming an Everyday Disciple in a Post-Christian World.
On today's podcast, hosts Kevin and Lisa Cotter share the story behind the book, give you a preview of the five weeks, share some fun endorsements, and give an update on our lives.
SHOWNOTES
Where to buy Called: Amazon | Barnes and Noble | Ave Maria Press
Hack
Litany of the Saints (Just insert your patrons!)
Connect with us!
Lisa: Twitter | Instagram | Facebook
Email: hello[at]madetomagnify[dot]com