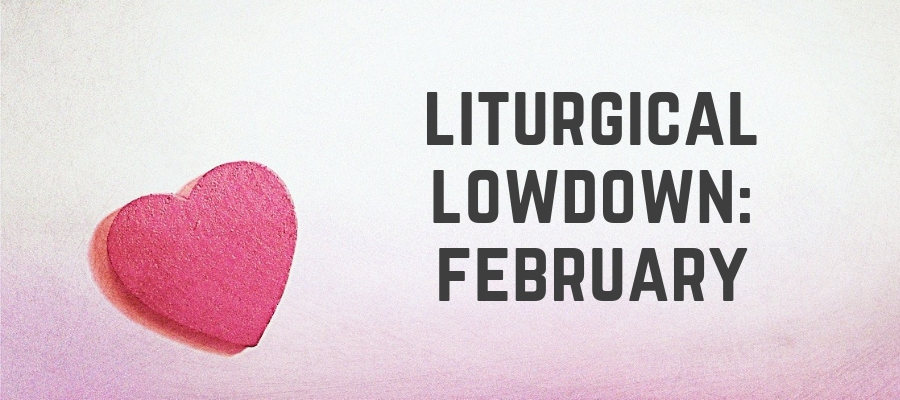 Liturgical Lowdown: February
Podcast: Play in new window | Download
Subscribe: iTunes | Android | RSS
Welcome to the Liturgical Lowdown for the month of February! In this episode host, Lisa Cotter will be giving you insights, histories, and ideas on how to celebrate and integrate the liturgical life of the Catholic Church into your life this month.
SHOWNOTES
February's Devotion: The Holy Family
The Pope's Monthly Intention: Human Trafficking: For a generous welcome to the victims of human trafficking, enforced prostitution, and violence.
How-to Lent (on resolution making)
CatholicFamilyCrate.com (Use the code to get 20% off your first crate!)
Feasts of Note:
February 1st – St. Brigid of Ireland (Feast in Ireland)
February 2nd – Presentation/Candlemass (Solemnity)
February 3rd – St. Blaise (Memorial)
February 8th – St. Josephine Bakhita (Optional Memorial)
February 10th – St. Scholastic (Memorial)
February 11th – Our Lady of Lourdes (Optional Memorial)
February 14th – Sts. Cyril and Methodius (Memorial) / St. Valentine (unofficial)
February 20th – Sts. Francisco and Jacinta Marto (Feast in Portugal)
February 22nd – Chair of St. Peter (Feast)
Connect with us!
Lisa: Twitter | Instagram | Facebook
Email: hello[at]madetomagnify[dot]com