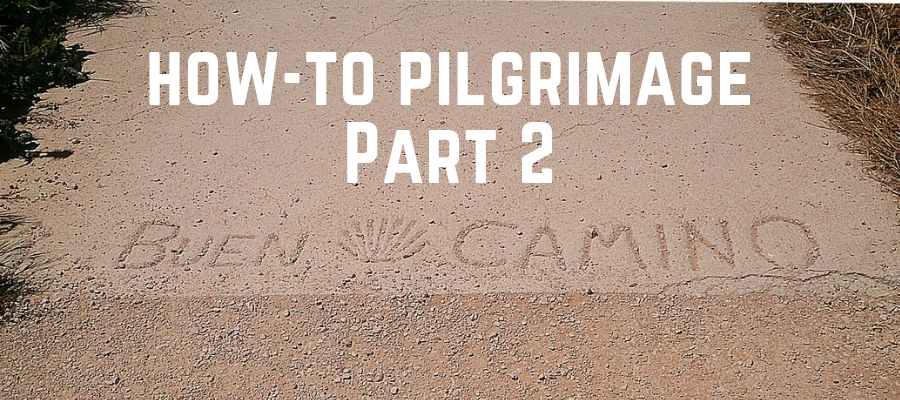 S4 Ep20: How-to Pilgrimage: Part 2
Podcast: Play in new window | Download
Subscribe: iTunes | Android | RSS
Pilgrimages are a pretty cool idea, but most people need a few more details. Where should you go? How should you get there? What do you need to know to turn these holy opportunities into a reality?
On today's episode, hosts Kevin and Lisa Cotter tackle part two of a two-part series on pilgrimages. They'll share with you pilgrimage sites from around the world and your own backyard. Plus, they'll give you practical how-to tips to make your trip a success and share a Catholic hack to help you focus while praying.
SHOWNOTES
Pilgrimage Sites to Consider:
The Holy Land
Rome/Vatican
Camino de Santiago
Mont Saint Michel
Our Lady of Fatima (Portugal)
Our Lady of Lourdes (France)
Our Lady of Guadalupe (Mexico)
Our Lady of Knock (Ireland)
Our Lady of Good Help (Wisconsin, USA)
Our Lady of Kibeho (Rwanda)
Our Lady of Akita (Japan)
Saint tour in Poland (JP II, Faustina, Maxamillion Kolbe)
Saint tour in France (John Vianney, Joan of Arc, Therese of Lisieux)
Saint tour in Italy (Padre Pio, Gianna Molla, Pier Giorgio Frassati)
Call your local Diocese and ask what pilgrimage sites are close by!
Tour Groups to consider:
Tour guide in Italy if you travel on your own: Mountain Butorac
Our go-to for traveling on your own: Rick Steves
Chase Saphire Preferred Credit Card (The bonus gets you very close to a free round trip ticket to Europe.)
The Points Guy (How to use points to get free flights and hotels)
Brian McAdam (Our personal friend who's taught us how to travel big on the cheap)
Finally, here's the episode from when we had Brian on the podcast.
Connect with us!
Lisa: Twitter | Instagram | Facebook
Email: hello[at]madetomagnify[dot]com