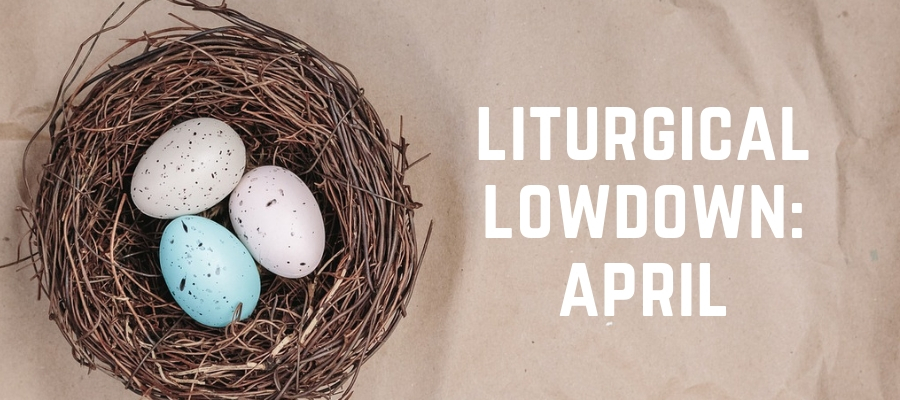 Liturgical Lowdown: April
Podcast: Play in new window | Download
Subscribe: iTunes | Android | RSS
Welcome to the Liturgical Lowdown for the month of April! In this episode host, Lisa Cotter will be giving you insights, histories, and ideas on how to celebrate and integrate the liturgical life of the Catholic Church into your life this month.
SHOWNOTES
You can find the books, movies, and items we recommended on this episode, along with even more products related to this month's Feast Days, on our How-to Catholic Favorites Amazon Page! (Yes, making a purchase there will help support the show!)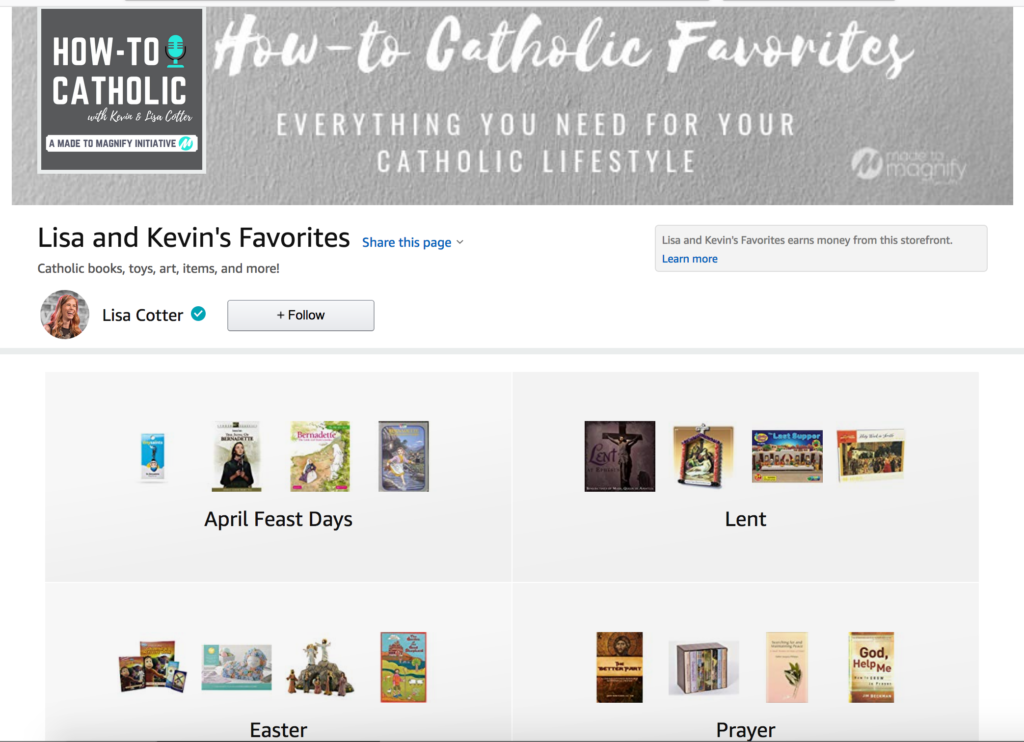 April's Devotion: The Holy Spirit (also The Eucharist)
The Pope's Monthly Intention: Doctors and their Collaborators in War-Torn Areas: For doctors and their humanitarian collaborators in war-torn areas, who risk their lives to save the lives of others.
Archdiocese for the Military Services USA
Season 1: Episode 19: How-to Holy Week
Season 1: Episode 20: How-to Easter
Feasts of Note:
April 4th – St. Isidore of Seville (Optional Memorial)
April 7th – St. John Baptist de la Salle
April 16th – St. Bernadette (Here are the ideas from The Feast of Our Lady of Lourdes from the February Liturgical Lowdown)
April 23rd: St. George (Optional Memorial)
April 25th – St. Mark the Evangelist
April 26th – Our Lady of Good Counsel (Optional Memorial)
April 28th – St. Gianna Molla, St. Louis De Montfort, and St. Peter Chanel
April 29th – St. Catherine of Sienna (Memorial)
Connect with us!
Lisa: Twitter | Instagram | Facebook
Email: hello[at]madetomagnify[dot]com
*This post contains Amazon affiliate links. If you make a purchase via a link, you'll be helping to support the How-to Catholic Podcast!