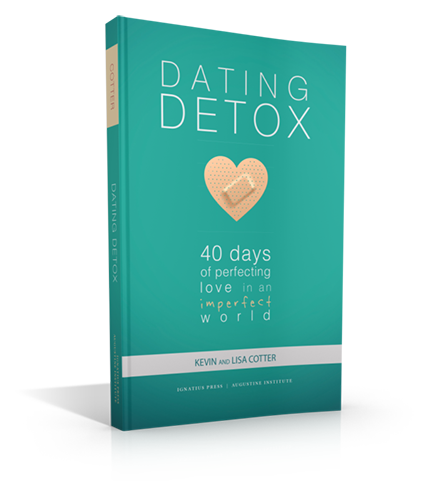 Dating Detox: 40 Days of Perfecting Love in an Imperfect World
Many are tired of today's toxic dating culture, and want something better than what the world is offering them. Once they hear the message of chastity, they desire it – but without a concrete plan, they quickly fall back into old habits. Dating Detox: 40 Days of Perfecting Love in an Imperfect World, helps them to formulate a concrete plan so that they can gain the freedom to love and be loved. Featuring daily chapters filled with stories, teachings, and resolutions, this forty-day detox provides a practical "cleanse" for those who want to purify themselves from the poisoned dating culture and live a life of authentic freedom.
Topics include dozens of true-life stories shared by those who have successfully moved from desiring chastity to actually living it, a compelling and clear vision of the Church's teaching on the human person and chastity, and practical tools, habits, and strategies needed to live the virtue of chastity with success and freedom.
Journey Together
a 40-day online experience with Kevin and Lisa
What is Dating Detox all about?
Check out our interview with That Catholic Couple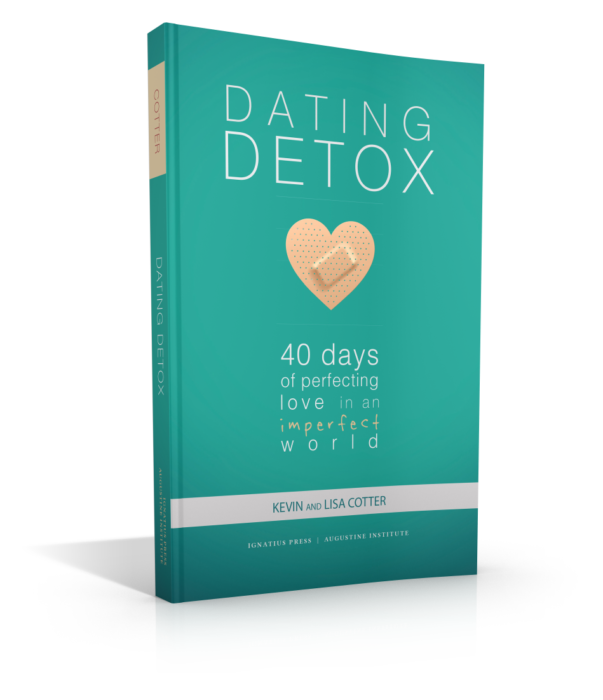 Resources for the Journey
Looking for the additional resources we promised in the book? You've found them!
Still unsure if you need a detox? Join Lisa's email list to download the introduction and first three chapters for free!
In Dating Detox, Lisa and Kevin Cotter offer several "pearls of great price" to young souls on their Christian journey. This is not a book penned by naive hearts in an ivory tower but, rather, by sinners and servants who've tasted God's mercy and feel compelled to share it.
Mark Hart, Vice President of LifeTeen
Battling for purity is tough, but the Cotter's book makes it a whole lot easier. Dating Detox gives you 40 powerful and life-changing days that will help you understand yourself, others, and God in real and transformative ways. A must read for anyone who desires authentic relationships!
Matt Fradd, Founder of The Porn Effect
Lisa and Kevin have given us a challenging and exciting look at love. Through healing, forgiveness, and personal story, this book will help you find the love you have been searching for.
Sarah Swafford, Author of Emotional Virtue: A Guide to Drama-Free Relationships
In a simple forty-day plan, Lisa and Kevin Cotter help you form the habits you need to change the way you approach your romantic relationships. Discover how the real love you long for is possible… but only in following God's plan.
Dr. Edward Sri, Author of Men, Women, and the Mystery of Love
Dating Detox will be a real asset to all those who have tried to change their lives but have found themselves unable. The practical advice Lisa and Kevin offer is a gift to anyone who has wondered if following Jesus is really possible as a modern-day young adult.
Fr. Mike Schmitz, Chaplain at University of Minnesota-Duluth
The struggles we all face, and the questions we all have, but are too afraid to ask, have finally been put into words. This is definitely a must read for both single people and people in relationships alike.
Lauren, College Student
Dating Detox helped me understand myself better.
Mickey, Young Adult